How You Can Help
Become our partner! Get involved with us in a variety of ways and make a lasting impact on the children we serve. Whether you decide to volunteer in Uganda or in your own country or to make a financial contribution – your support is tremendously valuable and appreciated.
We ask that you prayerfully consider giving to Dream Children's Ministry- Uganda. We need your help, as we operate entirely on the voluntary donations of people just like you. And for that, we say thanks. Your gift will truly change the lives of vulnerable Ugandan children. This general donation enables us respond quickly to the immediate needs of our children as they arise.
There are various ways you can give, perhaps a one-time donation or, better yet, partnering with us by way of a monthly donation subscription. You might choose a child who needs a sponsor and provide for their basic needs and schooling by a monthly pledge of $30, or contribute to one or more of our projects that will help us meet their needs. Our newest and most pressing project is the Land and Orphanage Building Project, and any amount would be a great blessing and help.
Sponsor One or More Children
Your gift of at least $360 a year ($30 per month), helps to provide a child with primary and secondary education, school supplies, and medication, as well as other basic needs.
All the children who are on the Dream Children's Ministry – Uganda program of sponsorship are orphans, homeless and vulnerable children who are from the poorest families in the surrounding villages of Jinja District as well as in others. Most of these children have lost one or both parents due to HIV/ AIDS or accident, and they are left with their elderly grandparents or the church members, who cannot afford to give them as much support as is needed. Most of these caretakers grow vegetables in small gardens, but that is not enough to generate adequate income for the basic needs of their families. Paying for school fees is a far reach, impossible for many.
Needy children are enrolled in schools, as sponsors from all over the world pay the school fees for them. Apart from a quality education, the children also get a hot meal (lunch) on every school day. For many such children, this is the only real meal of the day.
As a sponsor, you will receive an update on your chosen children two or three times a year containing their report card, photos and drawings or a letter from the child you sponsor, and you are of course free to write to your child any time you wish.
Fundraising Resources
Fundraising for Dream Children's Ministry- Uganda can be both a fun and rewarding process. Not only can you challenge yourself to do something new, but you get the satisfaction of knowing that every penny you raise will be used to support some of Uganda's neediest children.
To try and make fundraising for Dream Children's Ministry – Uganda as easy as possible, we are working to provide fundraising materials. These may include posters and fliers to help you to run an event, participate in a sponsored activity or tell friends, colleagues and family about Dream Children's Ministry – Uganda. However, if there's something else you need please feel free to get in touch.
Whether you fundraise by walking, running, skipping, hopping, bathing in baked beans or doing something equally amusing, we are truly grateful to all our supporters. We love knowing what you've been up to, so please do send us your stories and pictures so we can share them with others.
You Can Pray
We are a Christian Charity so we would like for you to join us in praying for a solution to the crisis. We have real confidence that when we approach the Father in Christ's name, knowing that He is able to do immeasurably more than all we ask or imagine, according to his power that is at work within us, He hears and answers. (Ephesians 3:20).
Dream Children's Ministry- Uganda is privileged to partner with you, your family, church, and organization in serving the orphaned, homeless and vulnerable children of Uganda.
Partnerships help us to expand our outreach programs to many more orphans, homeless and vulnerable children than if we tried to do it all by ourselves. We are collectively, you and us together, the hands of God to these children.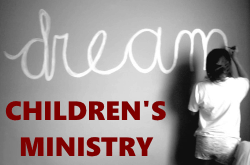 Spread the Word
Share our work with your family, friends, church, work place and anywhere else where you can. This is not so that Dream Children's Ministry – Uganda would receive any glory, but that we would awaken the world to the needs of orphans, homeless and vulnerable children. That helps us be a voice for the Ugandan orphans and vulnerable children. Share about us on Facebook, Twitter, and on as many other public sites as you can, and tell our story to your friends, family and churches.